About Canto Armonico
Directed by Simon Carrington since 2003, Canto Armonico began several years earlier as a small graduate student choral group at Harvard University devoted to the performance of early music. Original conductors and founders Akiko Fujimoto and Amy Dethman Vestbo have gone on to pursue careers elsewhere, but the original aim of the ensemble is still in effect: to strive for engaging, polished, and professional music-making. While Canto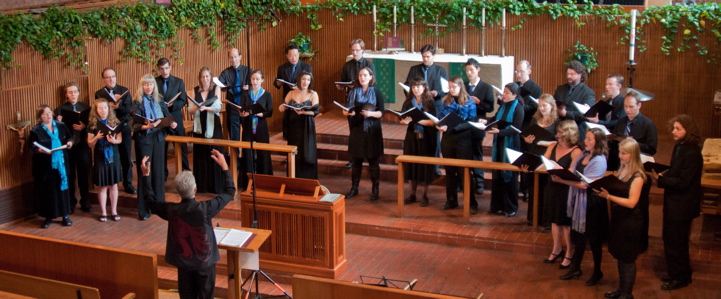 Armonico's membership has varied from 14 to 26 singers according to its repertoire choices, the group now includes select young professional choral singers from the Boston area along with graduate and undergraduate students from schools such as Harvard University, New England Conservatory of Music, Boston University, Wellesley College, and the Longy School of Music. Canto Armonico is unique among Boston choruses in remaining an educational group: students learn from their more established peers.
About Simon Carrington
Simon Carrington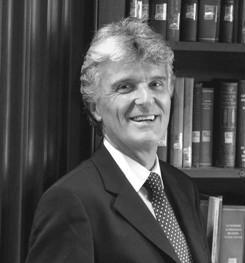 has enjoyed a distinguished career as singer, double bass player and conductor. From 2003 to 2009 he was professor of choral conducting at Yale University and director of the Yale Schola Cantorum, which he brought to international prominence. From 2001 until his Yale appointment, he was director of choral activities at the New England Conservatory, which bestowed upon him an honorary doctorate in spring 2014, and from 1994 to 2001 he held a similar position at the University of Kansas. He has been associated with Canto Armonico since his days at New England Conservatory.
Prior to coming to the United States, he was a creative force for twenty-five years with the internationally acclaimed King's Singers, which he co-founded at Cambridge University. With them he gave 3,000 performances at many of the world's most prestigious festivals and concert halls, made more than seventy recordings, and appeared on countless television and radio programs. In the early days of The King's Singers he also had a lively career as a freelance double bass player, playing in most of the major symphony and chamber orchestras in London. He specialized in continuo playing, particularly for his Cambridge contemporary John Eliot Gardiner, with whom he made a number of recordings, but he also played under such diverse maestri as Claudio Abbado, Daniel Barenboim, Benjamin Britten, Pierre Boulez, Sir Colin Davis, Carlo Maria Guilini, Otto Klemperer, Ricardo Muti, Georg Solti and George Szell.
Now a Yale professor emeritus and based in Europe, he maintains an active schedule as a freelance conductor and choral clinician, leading workshops and master classes round the world. He is a regular guest conductor at the Monteverdi Choir Festival in Budapest and the Tokyo Cantat in Japan, and teaches young conductors at the Royal Academy of Music, London; the Liszt Conservatorium, Budapest; the University of the Andes, Bogota; the World Symposium in Argentina; the Chamber Choir Festival in Sarteano, Italy; the Yale Summer Festival in Norfolk, Connecticut; and the Schools of Music at Eastman, Temple, and Indiana among many others in the US.
Canto Armonico is truly privileged to be able to work with Simon Carrington on a continuing basis.
Management
Artistic Director and Chorus Preparation: Cheryl Ryder. She has worked with Canto Armonico since 2003, after serving for 32 years at The Church of the Advent in Boston as singer, editor of many motets, and substitute conductor and organist. A graduate of Wellesley and Harvard and Boston universities, she is co-founder of Boston's Blue Heron Renaissance Choir, and won the business plan competition at Boston University in 2001.
Board of Directors: Sharon Perko, Lucy Bergin, Anna Perko